Financial Services Video Production With Zipinmedia – Banking, Insurance, Accountants, Investments
In today's competitive market, those that work in financial services are competing with a rapidly changing landscape of investments, products, and support. It's up to each business to find a way to reach the most people possible, while also branding the business and improving the quality of service. For so many of those in the finance world, that means creating engaging video.
Zipinmedia is a Florida video production company that has partnered with dozens of businesses working in the financial services. We're based in Miami, serving both the local communities of Fort Lauderdale, West Palm Beach, and up to Orlando and Tampa as well as national companies that are interested in a partner for their video development. 
Give Zipinmedia a call today at 954-953-3976, and we are happy to arrange an in person consultation or Zoom Meeting depending on your location, and provide you with more information about how we operate and what services we are able to provide.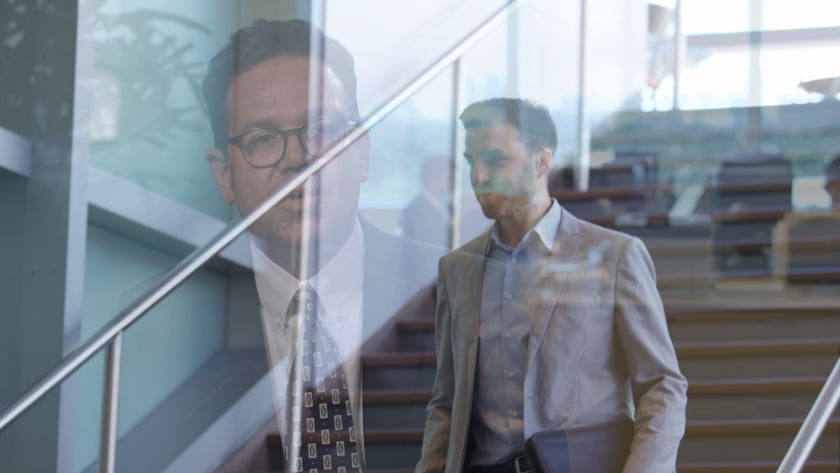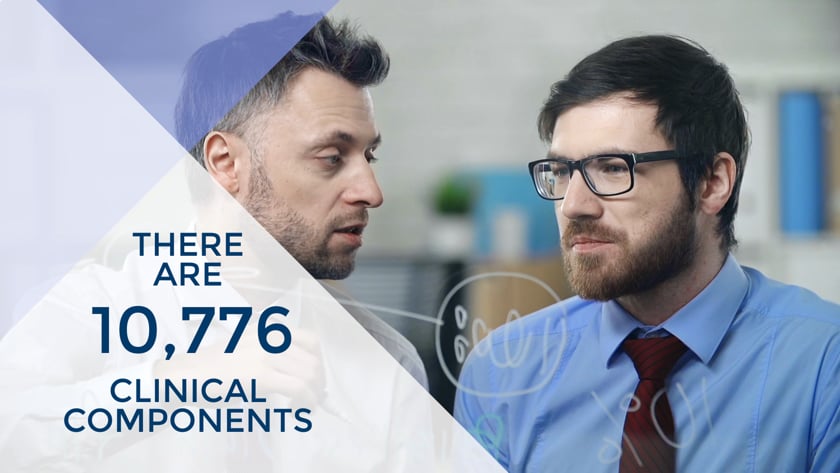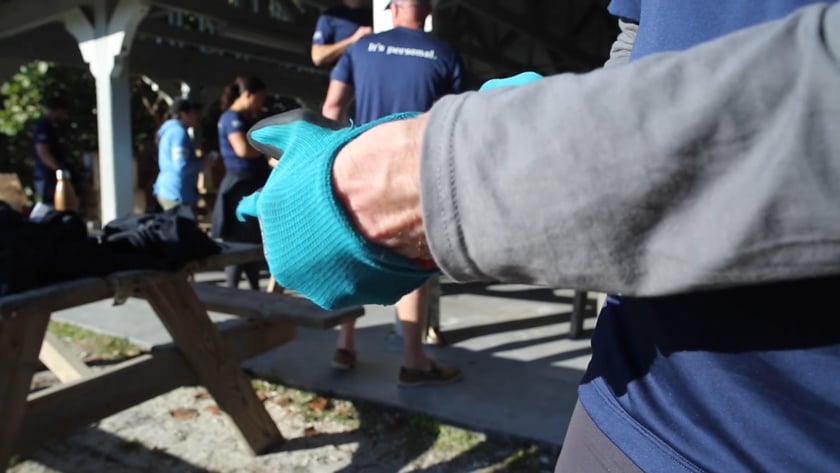 All
Non-Profit
Corporate Video Production
Financial
Training Video Production
Medical
Testimonial Video Production
Social Media Videos
Product Video Production
Event Video Production
Trade Show Video
Animated Video Production
Conference Video Production
All
Non-Profit
Corporate Video Production
Financial
Training Video Production
Medical
Testimonial Video Production
Social Media Videos
Product Video Production
Event Video Production
Trade Show Video
Animated Video Production
Conference Video Production
Zipinmedia – a Video Production Company in South Florida
You work in finance. You're familiar with how important it is to have a good return on your investment. Video provides that more than almost any other form of media. It is easy to digest, engaging, and generates views in a way that few other forms of marketing and outreach can provide.
After over 12 years, Zipinmedia has provided video production to financial service companies to help them achieve their media goals. We're a digital media agency that can create captivating video to be used on websites, commercials for television, YouTube, social media, and more – all in a way that highlights who you are as a business and drives people to your products and services.
We offer our clients several advantages when they elect to use us for their video production services. These include:
Competitive Costs – Every year, we work on our technical skill and efficiency, with ongoing training and auditing of our business operations process. This allows us to cut down on both our turnaround time and operational expenses, which in turn make it possible for us to offer you more affordable video without sacrificing any quality.

Professional, Engaging Video – Your business has a brand. That brand needs to come through in your video. In the world of finance, this is especially important, as you need to prove to people that they can trust you with their money and future financial decisions. We create professional video that is also engaging, capturing the viewer and making sure that they consume all the information the video provides.

Transparent Service – From the beginning we are open and honest about our process. We connect you with a dedicated project management dashboard to follow along with our work, and we are always clear about costs, expectations, and the deliver of the final product. Like you, we know how important trust is, and so our process involves clear transparency in order to build that trust.

Simplified Production Process – If you have a specific vision for your video, we're happy to make it exactly as you imagined. But we also know that you don't always know what you need. Our production process is built around that, where we make it possible for you to come to us with nothing more than a goal or an idea and we'll be the ones to handle the complexities of the work.

Commitment to Your Success – Finally, we also envision ourselves not as a video production company you outsource your work to, but one that is a part of your business and an extension of what you already have in house.
Those last two points are especially important. Whether you're ordering only one video or you're planning to use us for ongoing work, we want you to see us as a part of your organization and a partner that is here for your success. You come to us the same way that you would come to any business to do work in-house, and you can trust us to run with the project with as little or as much input as you need.
We then take inventory of everything that your video may need to reach that goal, and move forward with each phase in the production process to make sure you have a final video that exceeds your expectations:
Pre-Production – We put together, schedule, and coordinate everything you need including a shot list, interview questions, animations, graphics, script, any hair and makeup, any actors, and more, until we believe we are fully ready for production to take place.

Production – Whether we do it in house or at your place of business, our videographers will get the footage we need and all the planning during the pre-production phase will be put into effect so that we can capture everything we need for the next stages.

Post-Production – Our talented editing staff takes all the footage that we have collected, cuts it all together, and starts all the editing processes. You're kept informed throughout the process so that you can provide feedback whenever necessary and make sure that you love the final product.
When we work with companies that manage retirement, investment banks, insurance companies and more, we imagine that we're a department within your office and work with you as staff, not just as an outside contractor. That's how Zipinmedia has become the most popular choice for video production in finance, as we are there to help your business grow.
Who We Serve – Our Financial Services Clients
After over 40,000 videos across a variety of industries and genres, our team at Zipinmedia is confident that we have the tools, resources, and experience needed to produce video for essentially any type of business. Specifically in the world of finance, we have worked with a wide range of different clients, providing services that include, but are in no way limited to:
Video Production for Banks – For both small and large banks, we can help shoot commercials, describe new products, create explainer videos to help clients understand their options, and more. 

Video Production for Insurance Companies – For insurance companies, we can create emotional testimonial videos, describe current offers, feature the advantages of different types of investments, and simplify complex products for a wider audience.

Video Production for Accountants – Our team frequently provides video for accountants and bookkeepers, helping create marketing materials or informative tax videos for social media and blogging purposes.

Video Production for Investment Firms – We have the ability to use both live video and animations to help people understand investments, attract investors, and build trust with the viewer so that they believe in your services and trust you with their finances. 

Video Production for the Wealth Management Industry, and More – Whether you help people with retirement, sell products to other finance companies, connect businesses with investors, or something else, we're here to provide you with the production that your startup or firm needs to thrive.
We have years of experience creating captivating corporate video for the finance industry and beyond, and we know how to tailor these products to fit both the market and the culture that you're trying to portray. You are the company that others turn to with their investments. We want to make sure you have someone you can trust with yours.
Why Video and Video Production Benefits Financial Services
If you've spent any time at financial conventions or forums, or you've read any literature about marketing, you've probably been told about the benefits of video. Study after study shows that companies that use video get better results, and as a finance company, you likely recognize that it's important to engage in the business decisions most likely to net you a return.
But there are specific reasons that finance – more than other industries – benefits from video, beyond the basics. These include:
Building Trust – Finance companies are responsible for other people's money. In order to find clients, you have to find a way to build their trust. Videos have a natural way of doing that, because they introduce people, services, and brands in trustworthy and relevant ways.

Creating a Sense of Wealth/Value – Video production is as much an art as it is a technical talent, and one of the ways that it shows its artistry is the ability to generate emotion. For any company involved in investments or personal finance, it's possible for us to create video that gives the impression of wealth or value, so that potential investors feel potential.

Appearance of Professionalism – One of the biggest benefits of video is branding. Video can be used to give you the appearance of professionalism, which you will need if you want to capture new clients and keep them believing in your services.

Establishing a Relationship – Finally, well produced video has the natural ability to establish relationships with the viewer in ways that many other forms of media cannot. We can use video to help clients get to know you, so that they feel there is already a relationship there before they have even chosen your products.
Video is helpful in any industry, and as business that has worked with quite literally hundreds of clients in the Greater Miami area and beyond, we have seen the benefits of video firsthand. But there's also no denying that in the finance world, video is especially useful, with advantages that make it an important form of media and outreach for companies of all sizes.
Types of Video Used in the Financial Service Industry
We consider it our mission to create video that will help you reach your goals, no matter what type of video that may be. The type of video we produce for your company may not fit into a neat little box, and may instead be something we create specifically for your goals and needs.
But the finance world does have several common types of videos that we are ready to create with minimal notice. These include:
Marketing, Branding, and Advertising – In many ways, most videos fall under this category. But some videos are specifically and only used for marketing, branding, commercial advertising, and similar outreach. These types of videos are a core part of our business, and especially common in the finance industry.

Training Videos – Videos are a great way to learn. We create training videos for both in-house staff and customers. For the latter, our training videos can be used to help people manage any online portals, learn more about financial investing, and so much more.

Videos to Simplify Complex Topics – Finance can be complex. Explainer videos can help re-mystify some of the information that may otherwise be harder to digest. We can work with you to create videos that are specific to your products and services, explaining them to a wider audience.

Understanding Your Money Videos – For services like investment portfolios and banking, there is value to companies that can offer their clients a chance to better understand where there money goes, why, how it helps them succeed, and more. With the right video, we can help clients envision where their money goes, with you.

Testimonial Videos – Nothing sells a product or service quite like real customers (or actors) discussing the service and everything they like about it. That's the power that testimonial videos have, that can be used across a variety of mediums to give people a chance to envision their own success.

How to Videos for Apps and Websites – If your specific financial company offers any apps, either phone or website, walkthroughs and other how to videos can help people better understand what they need to do and how to do it.

Customer Service Videos – Sometimes videos are simply helpful as a customer service tool. After COVID-19, many banks and other finance companies sent out videos showing what they're doing to protect their clients, providing a branding tool that doubles as a way to provide better customer service.
These types of videos only scratch the surface of what is available. Here at Zipinmedia, we create videos that are customized to your goals, aimed at your ideal audience. From TV commercials to live event videos, Zipinmedia can do it all.
Next Steps with Zipinmedia
Zipinmedia is based in Miami. If you're local, we encourage you to come to our office or we can schedule a time to meet at a location of your choosing – including your office. If you're not local, or your company is working remotely, we are happy to arrange a phone call or meet via Zoom, Skype, or other tools.
We are happy to talk to you about your current projects and the different solutions that we can offer to fit your needs. In addition to in-person video-production, we also can provide animation, B-roll, and other videography that can enhance your video.
Our videographers are experienced in their jobs. We know that not everyone on your staff is used to being on camera. Not only can we provide all the interview writing, with questions designed to help staff feel comfortable, but each videographer knows how to relax the person they're with and still get amazing footage even for those that feel less natural on camera.
We also offer what we like to call post-post production support. Upon request, we'll work to help your video get seen, whether it's through video advertising, website design, content writing, social media management, or something else. As we said from the beginning, we are a partner in your success, and that means we're here to help you with whatever you need to succeed.
Contact Zipinmedia Today to Get Started
Whether you are a new business just starting out or you have been in a force in the finance world for generations, you'll eventually find that you need video. At Zipinmedia, we recognize how important it is to find a video production company that is ready to assist you with whatever your video production needs may be.
Trusted since 2008, Zipinmedia is available to craft high quality, engaging videos for any audience, and we'd love to show you what we can do. Available for both one time video and ongoing contracts, Zipinmedia is ready to start planning your production and turn your vision into a reality. Give us a call today to get started, or to learn more about our finance video services.
Whats your starting rates?
$1800.00 for a 45 sec video which includes a 2 hour production.
Do you create Corporate Videos?
Yes we will help large and small companies develop there Branding, using video.
Post Production Services Offered?
Yes, we have a wide verity of post production services which includes, graphics, Voice over, animation, motion graphics, and more...
Do you provide a Full Service Videos production?
Yes. We will provide the crew, equipment and editing all within our production house.
Typical Turnaround Time for Most Projects?
Typically we turnaround projects within 3- 4 weeks. If you have more urgent needs, we make exceptions just talk to use about the deadlines and we will work backwards from the due date to meet your timeline.
Financial Costs & Pricing
3 Min Small Business Package
This Package is for small and medium local businesses, looking for a simple single interview with the owner, we will also capture b-roll of the location.
Single Camera & Crew Member

Simple Editing | Interview Style
2 Min Small Business Package
This Package is for small and medium local businesses, looking for a simple single interview with the owner, we will also capture b-roll of the location.
Single Camera & Crew Member

Simple Editing | Interview Style
1 Min Small Business Package
This Package is for small and medium local businesses, looking for a simple single interview with the owner, we will also capture b-roll of the location.
Single Camera & Crew Member

Simple Editing | Interview Style