Medical Video Production with Zipinmedia – For Hospitals, Doctors, Dentists, and More
Medical video production can help tell a story using video.
This is essential since the world of healthcare always has a story to tell. It's an industry that both improves and saves lives – one that plays an ever-present role in the lives of every American, even when they are not thinking about it. This is why a medical video production will always be a good business move.
You have a story. Zipinmedia is here to tell it. Immediate Service: 305-482-1285
Our medical video production services are available both on-demand and as part of a monthly, ongoing service. We create videos for marketing, advertising, training, outreach, or simply spreading and sharing a message. With experience throughout the medical and healthcare field and thousands of videos produced for the industry, Zipinmedia is the right choice for your video production and other media services.
Give us a call at 305-482-1285, and we can schedule an appointment or a Zoom meeting at a time that's convenient for you.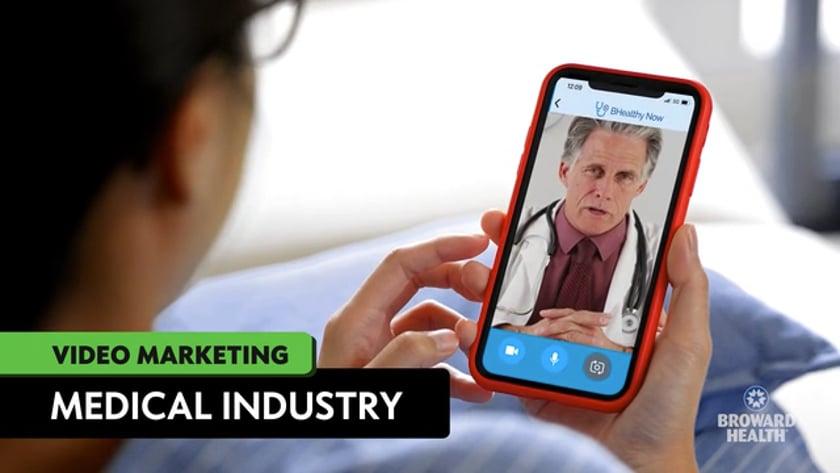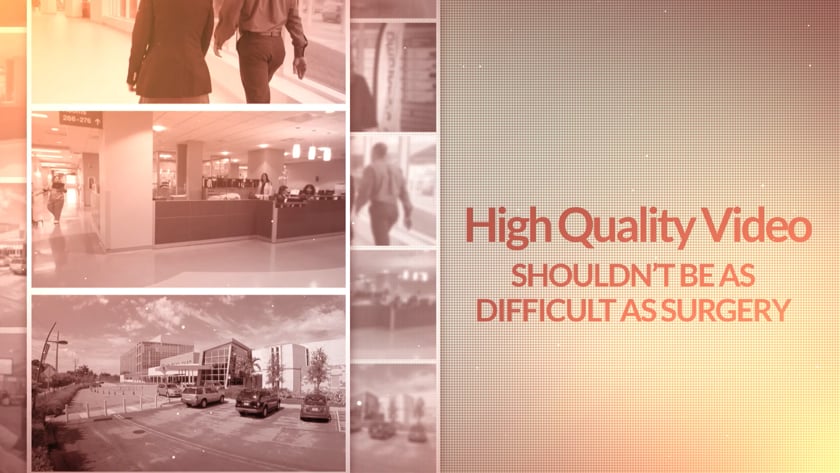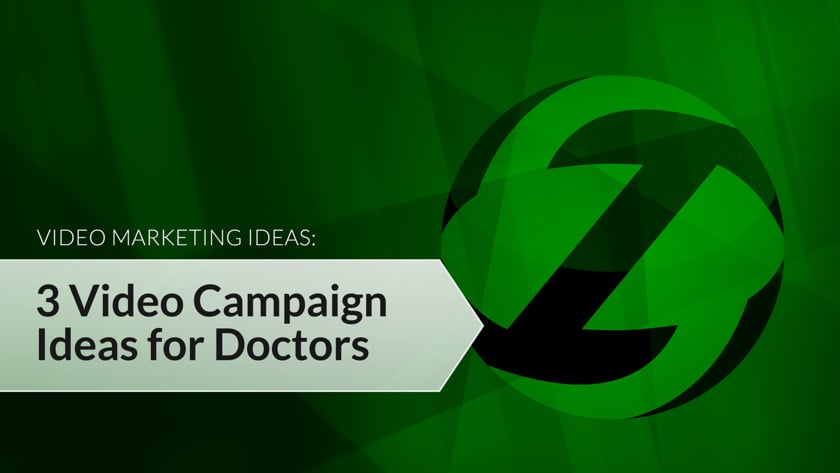 Medical Video Production Portfolio
All
Non-Profit
Corporate Video Production
Financial
Training Video Production
Medical
Testimonial Video Production
Social Media Videos
Product Video Production
Event Video Production
Trade Show Video
Animated Video Production
Conference Video Production
All
Non-Profit
Corporate Video Production
Financial
Training Video Production
Medical
Testimonial Video Production
Social Media Videos
Product Video Production
Event Video Production
Trade Show Video
Animated Video Production
Conference Video Production
About Zipinmedia for Healthcare Video Production
Zipinmedia is Florida's most trusted video production company. We're based in Miami and have already partnered with organizations throughout South Florida in areas like Fort Lauderdale, Boca Raton, West Palm Beach, and more. Our services are also available for medical offices in Orlando, Tampa, Jacksonville, and throughout the United States depending on the video you would like produced.
Our approach to healthcare video production is always tailored to you. We have a full staff of writers, videographers, editors, and project managers who take your ideas and figure out how to create a video that captures the desired audience with the message you're trying to achieve.
We're familiar with many of the laws and regulations associated with healthcare video production services for healthcare companies and are able to integrate that into the video ourselves. Throughout the process, we'll give you access to a dedicated project management portal where you'll be able to see what we're doing until the final video is in your hands.
---
Why the Medical Industry Benefits from Custom Video Production
The healthcare sector is one unique industry. Your customers are also your mission. You're in a position where you're looking to make money (even if you operate a non-profit) and attract new patients to your practice. But you're also there to make sure that patients are as healthy and well as possible, with a mission to give them the best possible care.
It's something that healthcare film video production can help with. Video has some unique advantages in healthcare that make it such a useful tool for public outreach. These advantages include:
Building Trust
Trust plays a critical role in every part of the healthcare field. Medicine so often takes place in ways patients cannot see. Organizations that are able to build trust have patients that adhere to their medical requirements and also continue to stay patients for medical professionals.
Creating Easy-to-Digest Information
It takes years of training to become a doctor. However, patients can use information that is easier to understand. Video provides that, creating memorable clips that explain complex topics in easy ways or help them remember all the information that would otherwise be forgotten.
Establishing Rapport
In addition to trust, rapport is frequently important. In the healthcare organization, rapport is a part of the treatment itself, and necessary to improve outcomes. Outside of mental health, rapport makes patients feel cared for, and makes it easier for them to both listen to their doctor and reach out when they need help.
Providing Familiarity
No one "likes" going to the doctor, even if they love your practice. Several types of videos provide some valuable familiarity so that the experience feels less cold and uncomfortable. We can produce videos for this exact purpose.
Selling a Product, Service, or Practice
Healthcare device manufacturers and pharmaceutical companies use video content to show doctors and healthcare firms how their products work. Cosmetic surgeons use video to describe the benefits of a service. Eye doctors use video to market their practice. There are so many different ways that videos can be used to sell others what you offer.
Because there are many different types of video in the medical field, and thus many ways we can approach video production, there are many additional advantages depending on the video that we create and the message that we're getting across.
How Can the Healthcare Field Use Healthcare Videos?
Every organization, no matter the industry, depends on various forms of media to help them reach a larger audience and attract more people. Video, specifically video production catered exclusively for their business, is the type of media that many organizations find the most beneficial.
In the healthcare industry, video is used for patient outreach, care, aftercare, and so much more. At Zipinmedia, all of the same videos that we create for any of our corporate clients and small businesses work in the healthcare field as well, including event videos, recruitment videos, behind-the-scenes videos, and others. But there are also some specific ways that video is used within the industry, including:
Marketing and Advertising Materials
Doctors offices, hospitals, surgical centers, and mental health facilities – whether non-profit or for-profit, are all still businesses, and all businesses need to make sure they're actively marketing and advertising their services. Video has quickly become the preferred and most effective way to complement any campaign.
Zipinmedia has created hundreds of medical videos for online marketing and offline advertising, with solutions for businesses of all sizes and all stages in their practice.
Training and Teaching Videos for Patients
There are many medical questions and issues that come up regularly. Rather than have a doctor or nurse trying to explain these things over the phone, many medical offices create training videos – for example:
how to understand your insurance
how to stretch your leg after an injury
how to take your medication
how to give yourself an epi-pen
and many more
These videos can help keep patients better informed, safer/healthier, and also decrease the workload on your staff.
In-Office Informative Videos
When a patient is sitting in a waiting room or waiting for a procedure, it's an opportunity to give them information that will keep them healthier and more informed. For example, many medical offices feature information on vaccines, how to wash your hands, or what to ask your doctor, so that while the patient is waiting they're also learning more and come better prepared for the appointments or back in their normal life.
Hospital and "Meet the Doctor" Profiles
Because so much medical care is about trust, video features that profile the different doctors, surgeons, dentists, or the medical team give people a sense that they know you. When well-produced, these videos provide a chance for patients to make decisions based on feelings and generate that rapport that medical offices need.
Testimonial Videos
New patients often feel better about a place or a procedure when they've seen someone from the community talk about their experience with it in a positive way. Cosmetic dentists can feature their successful dental work, and hospitals can feature healthy and happy patients – there are a few limitations, and the result is a video that can be shared widely.
State of the Art Products
Doctor's offices use video to showcase their state-of-the-art products. It helps each office appear more modern and effective, giving people the feeling that you have the tools necessary to meet their medical needs. If you're a medical product manufacturer, these videos are also a great way to market your products to doctors and hospitals, helping them envision what your product offers.
Safety Videos
Over the next few years, it will be important for all medical offices to help patients feel comfortable about the idea of coming back into the office or hospital. Showing your patients what you're doing to keep themselves, and you, safe during the pandemic is an intelligent way to help ease patient minds and separate yourself from other businesses.
There are also no limitations to the types of video that we can produce for the medical industry, no matter the field. The only questions are to figure out what your goals are and find out what you envisioned for them to become a reality.
Who We Service – Video Production for the Healthcare Industry
Zipinmedia is a full-service video production company that has created over 40,000 videos for industries across the spectrum. If you're in the healthcare industry, we encourage you to contact us, as we are confident that our creative team will be able to turn your video idea into a reality.
We are the leading source for the following videos:
Hospital Video Production
Hospitals of all sizes use video to market their company, brand their business, and provide support for patients. With our competitive costs and potential for ongoing contracts, there are many types of videos we can create for your target audience.
Private Practice Video Production
Private practice doctors need video to stand out from other family doctors and internists. Word of mouth is useful, but growth and a steady stream of potential patients depend on engaging in more traditional marketing methods. Video is a great way to do that.
Dentist Video Production
In Florida alone, there are 5,778 dental offices and 3,177 specialty practices, according to Dentagraphics. You're competing with essentially 6,000 to 9,000 dentists. Dentist profiles, testimonial videos, and other marketing methods are the only way to stand out against these other dental offices, all of which are also competing for attention.
Plastic Surgeon Video Production
There is so much trust that goes into choosing a plastic surgeon, that anything you can do to build trust with the viewer will help attract them to your practice. That can include staff feature videos, doctor feature videos, examples of the work that you've done (testimonials), and many others.
Psychologists and Psychiatrists Video Production
Mental health success has been directly linked to rapport, with research showing the connection between the psychologist/counselor/psychiatrist and their client given almost equivalent importance to the outcomes of the individual as the treatment itself. Video can start that process of building rapport early before they have even introduced themselves.
Mental Health Center Video Production
Similarly, mental health centers that treat anything from addictions to those in crisis can use video to showcase how effective and how safe the mental health hospital is. It's an effective way to both generate new business and reduce some of the stigma associated with these centers.
Pharmaceuticals
Within the pharmaceutical world, the effects of video can be even more pronounced. Video can be used to help sell doctors on your products. It can be used to excite investors, as so many of those working in medical research need funding to continue their work. They can be used to ease the minds of patients or as part of a broader advertising project.
Orthopedics Video Production
Orthopedics doctors and surgeons are in high demand in our increasingly longer-living, sedentary world. But addressing these pains – from the procedures used to the people that treat them – is often not that well understood. That's where it helps to use video as a way to both inform the audience and generate more views of your practice.
Cardiologists, Dermatologists, Ophthalmologists, and More
Anyone working in healthcare, no matter the specialty, whether they have their own practice or are part of a larger complex benefits from using many different types of video to attract attention to their organization and get eyes on their services. We at Zipinmedia have everything from videographers to animations to help you expand your brand.
Any practice, any organization, and any hospital
If you work in the medical field, there are ways for video to help you. The only question is what you're ready to do.
---
How We Work With You
You have a business to run and patients to care for. But you also need a video. Our video production process is designed around this issue.
We want our clients to know that we're as devoted to their success as they are. We're a partner in your growth as a practice, hospital, or medical product developer, and every video we create is crafted with that in mind. We act as though we are your own in-house video production department, so you need to only come to us with an idea and we'll run with it until the final product is developed.
We start by planning your video, including every shot, every voice actor, everything we need to capture on-site at your property, and more.We then move forward with production, where our videographers start to shoot all the footage they need either at your practice or within our own offices.
Finally, we move on to post-production, where we provide all of the editing and fixes that turn clips into a final video. We can even help with other forms of marketing, including website design, content writing, social media, and other services. We want you to succeed, and the way that we've developed our services reflect that commitment.

---
Start Today with Zipinmedia for To Quality Video Production
Zipinmedia is based in Miami, which allows our in-house team the ability to travel to your location almost anywhere in Florida to get the footage we need. We have ongoing contracts available at even more competitive rates for those who expect to need a steady flow of video to complement their other campaigns.
Zipinmedia has been creating medical videos – and other forms of video production – for over 12 years, and with 40,000+ videos under our belt, we're confident that we can help you sell your services, brand your business, and help patients receive the care they need to your target market.
Give us a call today at any time, or fill out our online form for more information about medical video production.
Medical Video Production FAQs
Whats your starting rates?
$1800.00 for a 45 sec video which includes a 2 hour production.
Do you create Corporate Videos?
Yes we will help large and small companies develop there Branding, using video.
Post Production Services Offered?
Yes, we have a wide verity of post production services which includes, graphics, Voice over, animation, motion graphics, and more...
Do you provide a Full Service Videos production?
Yes. We will provide the crew, equipment and editing all within our production house.
Typical Turnaround Time for Most Projects?
Typically we turnaround projects within 3- 4 weeks. If you have more urgent needs, we make exceptions just talk to use about the deadlines and we will work backwards from the due date to meet your timeline.
Medical Video Production Costs & Pricing
3 Min Small Business Package
This Package is for small and medium local businesses, looking for a simple single interview with the owner, we will also capture b-roll of the location.
Single Camera & Crew Member

Simple Editing | Interview Style
2 Min Small Business Package
This Package is for small and medium local businesses, looking for a simple single interview with the owner, we will also capture b-roll of the location.
Single Camera & Crew Member

Simple Editing | Interview Style
1 Min Small Business Package
This Package is for small and medium local businesses, looking for a simple single interview with the owner, we will also capture b-roll of the location.
Single Camera & Crew Member

Simple Editing | Interview Style